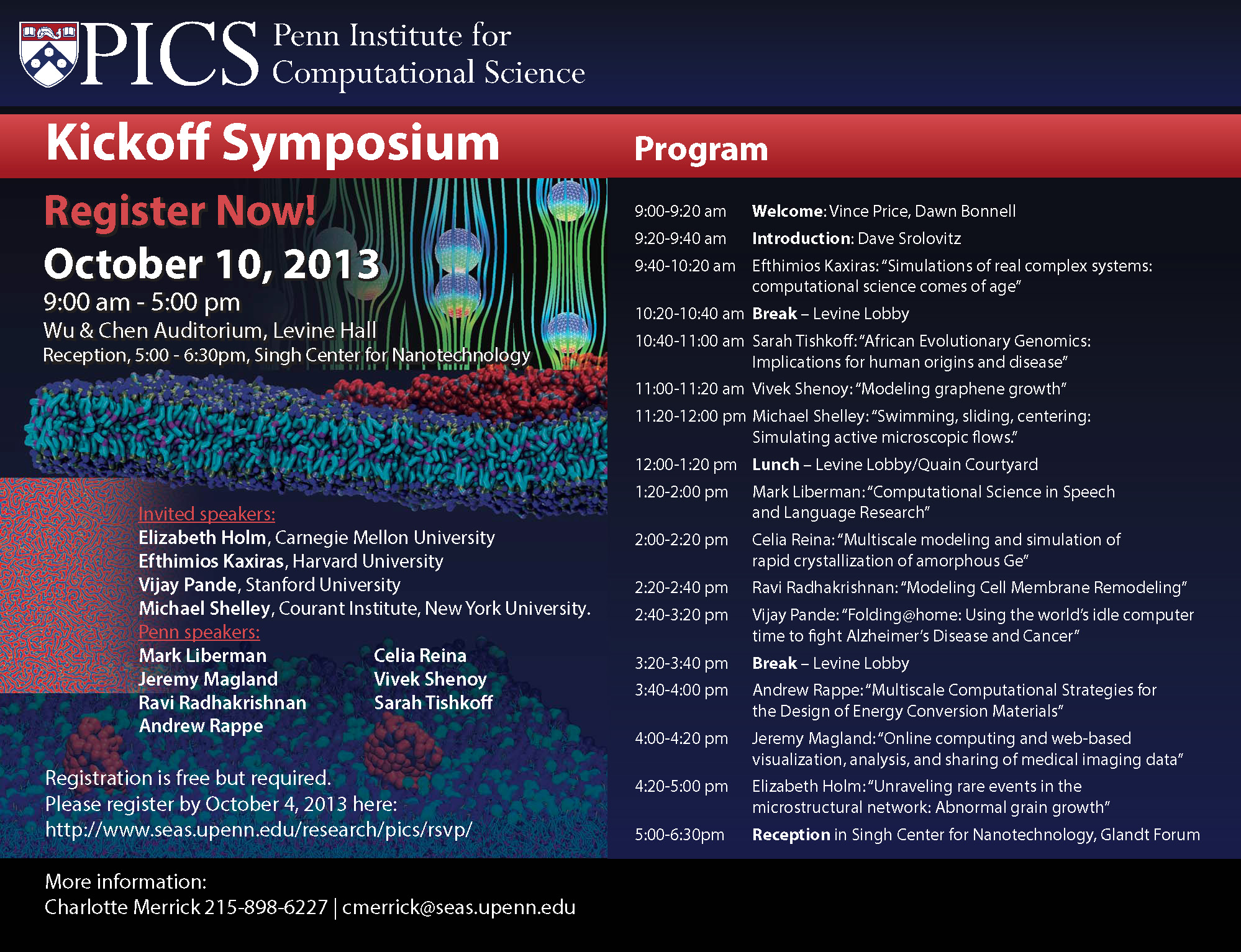 Transborder Educators E-seminar to University of Ghana (Video Conference), September 2013. Click here for URL for Transborder Educators

Deep Insight: Clathrin Mediated Endocytosis and its Role in Viral Entry. Atlas Genet Cytogenet Oncol Haematol., 2013

Coverage of our article and the 2013 workshop on Insilico Oncology at

EUs ehealth news

; see also

ehealth news article

National Science Foundation, ENG/CBET Research Highlights, Notable Accomplishments from CBET Awards, Computational Design of Nanocarriers in Targeted Drug Delivery, Ravi Radhakrishnan, University of Pennsylvania

Cover Story, Biophysical Journal, 2011, 101(2)

Commentary to our article (Proc Natl Acad Sci, 2010; 107(17):7692) by Susan Taylor and Alexandr Kornev in PNAS;

Pubmed: 20421461

Editors choice in Cell Biology, Sci. Signal., 2010, 3(120), p. ec133; Rethinking "Pseudo" by A. M. VanHook; commentary on our article (Proc Natl Acad Sci, 2010; 107(17):7692).

DOI: 10.1126/scisignal.3120ec133

.

Cover Article and Image: Protein Science, 2010, 19(4).

Cover Article and Image: Biophysical Journal, 2009, 96(6).

Molecular Systems Biology: Bridging the Gap through Multiscale Modeling and High-Performance Computing, Royal Society of Chemistry's Chemical Biology Research Articles virtual journal. Issue 1, 2009.

Cover Article and Image: Mol. Biosystems, 2008, DOI: 10.1039/b803806f.

A computational study of the force dependence of phosphoryl transfer during DNA synthesis by a high fidelity polymerase , Virtual Journal of Biological Physics Research, 2008, Vol 15(5).